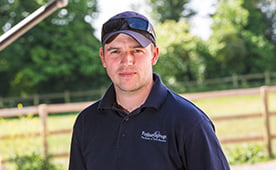 ADAM TREW
Based at Foxbury Springs for 11 years, Adam has slowly built the yard and business up to what it is today; a successful competition yard, and home to Trew Eventing. Adam exercises and trains his string of horses everyday at Foxbury, as well as teaching visiting pupils. Throughout the summer months Adam competes most weekends with horses ranging from Novice to 3* level.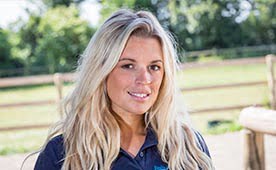 SARAH PALUMBO
A long time supporter of Trew Eventing, sister Sarah is essential in helping with the day to day jobs on the yard at Foxbury and keeping everything ticking over whilst we are away. Sarah also owns one of our horses and enjoys coming to competitions to watch.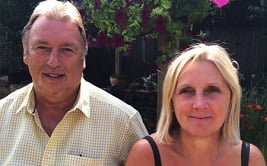 MICHAEL & SHARON TREW
Parents Michael & Sharon are dedicated supporters of Trew Eventing and enjoy coming to many competitions not just as parents but as owners too! They often travel away with us and Michael is a handy chef at the three day events!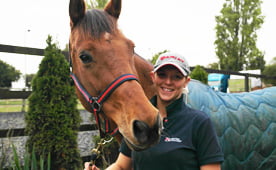 Natalie Lindfield
Natalie is our working pupil. She holds over 4 years experience working with competition horses. She has brought her own 6 year old to Foxbury with the hope of competing him at BE90 in 2016.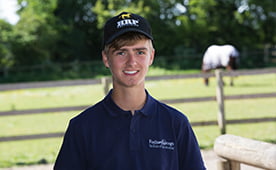 Dan Hockey
Dan is one of our working pupils. Dedicated and hardworking, he has experience with horses of all levels for many years. Dan keeps his own horse Alfie at Foxbury Springs and has ambitions to ride at top level in the future.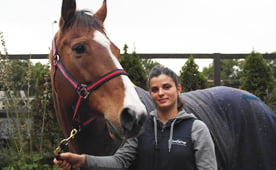 Ilaria Serra
Ilaria has joined Trew Eventing as our second rider, keeping the horses happy and in work when Adam is away competing. Ilaria has a wealth of riding experience, having competed up to 1* in Italy with her own horse. .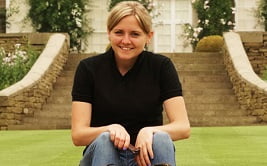 Emily Huxtable
Emily acts as our PA and the team at Fox Red Media assist us with all enquiries as well as keeping all photos and video up to date. If you require more information about any of the services we offer, are interested in syndication or sponsorship opportunities please email Emily – emily@foxredmedia.co.uk.
Interested in joining our team? Contact us
A dedicated team
It is hugely important that every aspect of Trew Eventing is the best it can be, and that includes the team! All our staff have a wealth of experience in handling and working with competition horses. The team take exceptional pride in their work and care each horse as if it were their own.